CarVerse aggregates reviews from the most
popular & reputable sites in one place.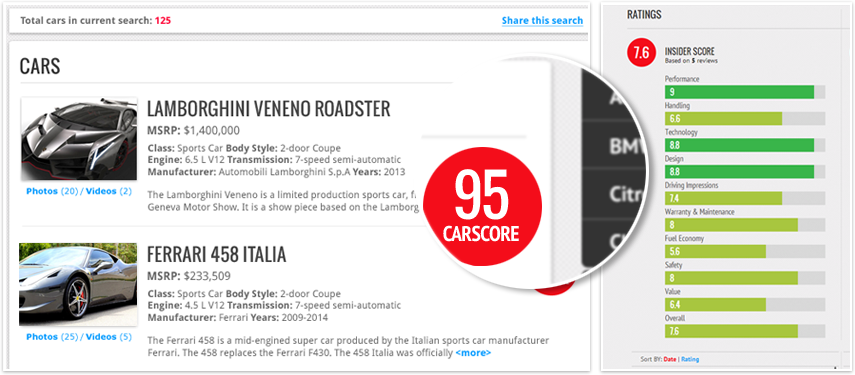 Find millions of cars in our database,
providing videos, images, specs and more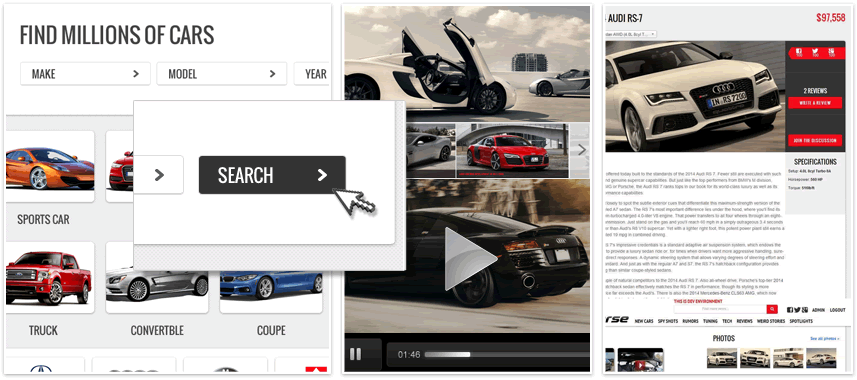 CarVerse users can engage with each
other on the latest and greatest cars.
From Ferraris to BMWs and from Coupes to Hybrids. Rate, discuss, engage!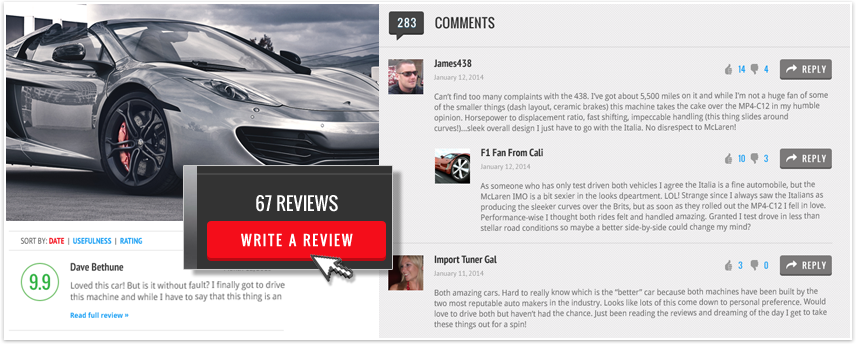 Get the latest and great in-depth news
surrounding the automotive industry including
PEOPLE, PLACES and CARS
Sign-up for Free and become part of the CarVerse community

Already a member? Sign in