Wicked White TAG Tuned Porsche 991 Turbo
Monday, May 22nd, 2017
TAG Motorsports located in sunny southern California has a reputation of promptly bringing premium components for all the popular cars from every make. One of their true specialties are in tuning German cars into rolling works of performance perfection, and one of our favorites would be the Porsches TAG has turned out. Recently we covered a 991 they created and now they are back with another new gen Turbo showing that a few small changes turn the car into a real show stopper.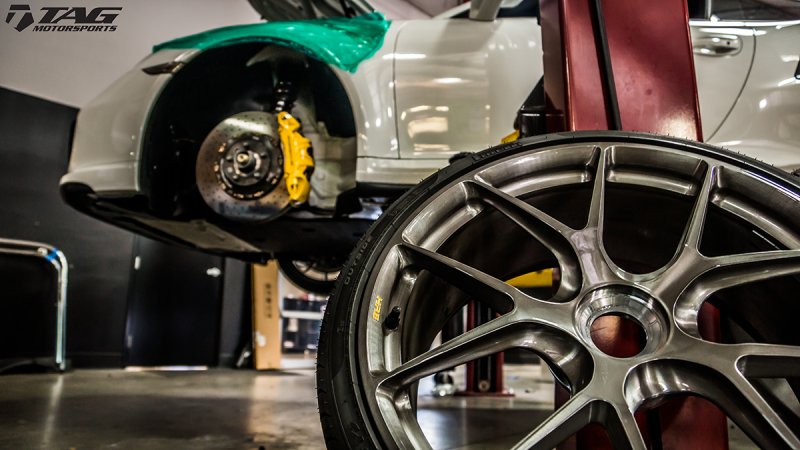 TAG resorted to the familiar German firm TechArt for a complete body kit color matched to the white this Turbo wears. A TechArt Turbo front spoiler, side skirts, and rear diffuser took the low-tone look that 911's are famous for and kicked it up a few notches. The best part is TechArt spends countless hours ensuring your body kit not only looks better but also performs better than stock adding to high-speed stability.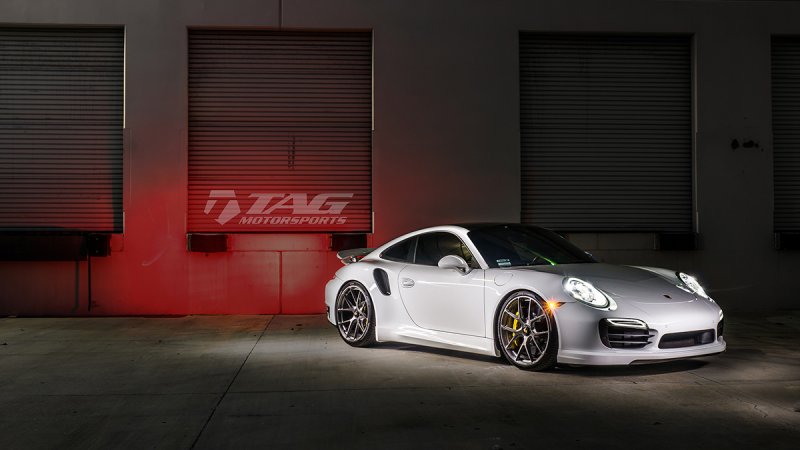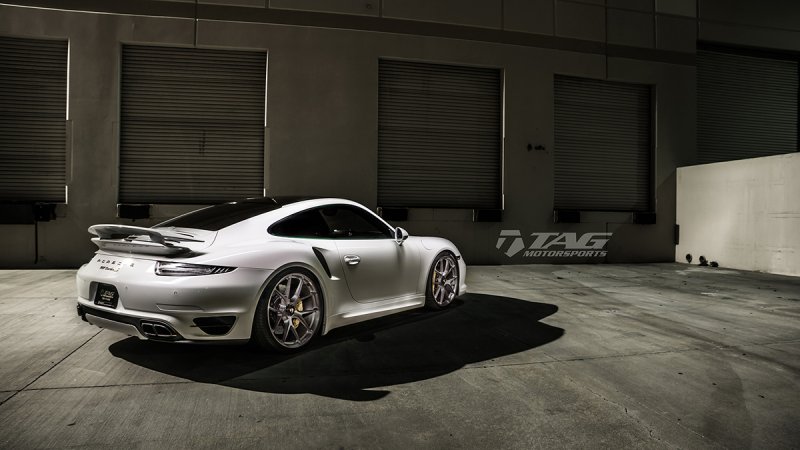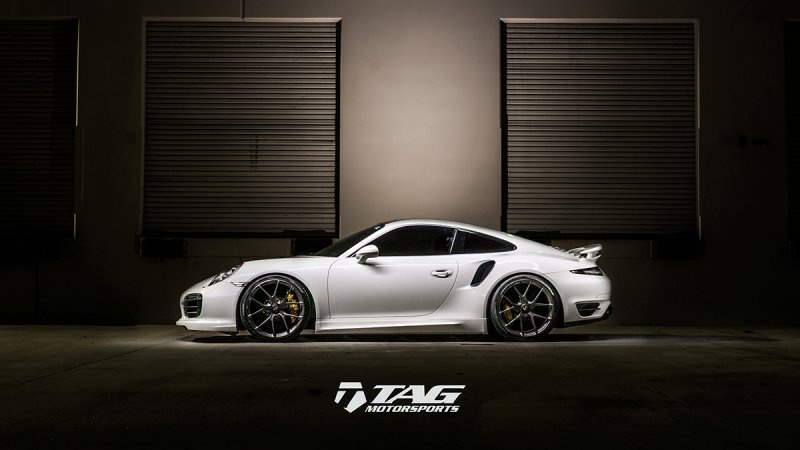 As good as the stock Porsche Turbo wheels look, throwing them out in favor for a set of HRE P101 wheels in place is a smart idea. The 21-inch forged monobloc wheels feature a five split-spoke design that fits the Turbo's body lines beautifully. TAG chose to wrap them in ultra-sticky Pirelli PZero tires, 255/30 up front and massive 325/25 out back. TechArt lowering springs help the wheels fit snug in the wells the way they should and lower the center of gravity a hair for improved handling.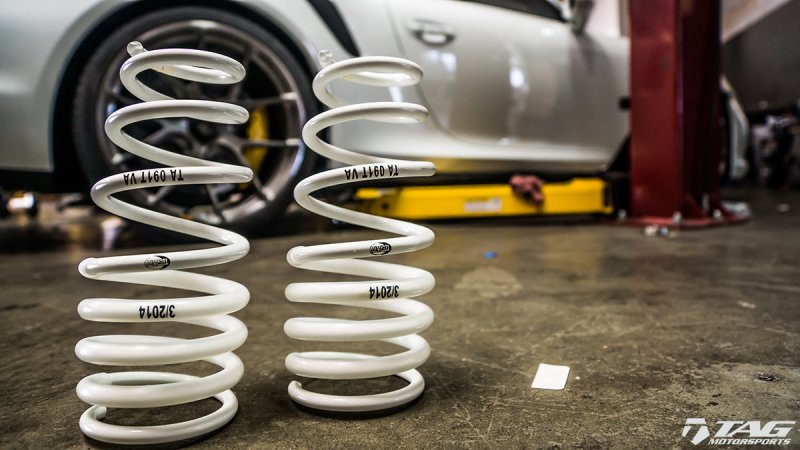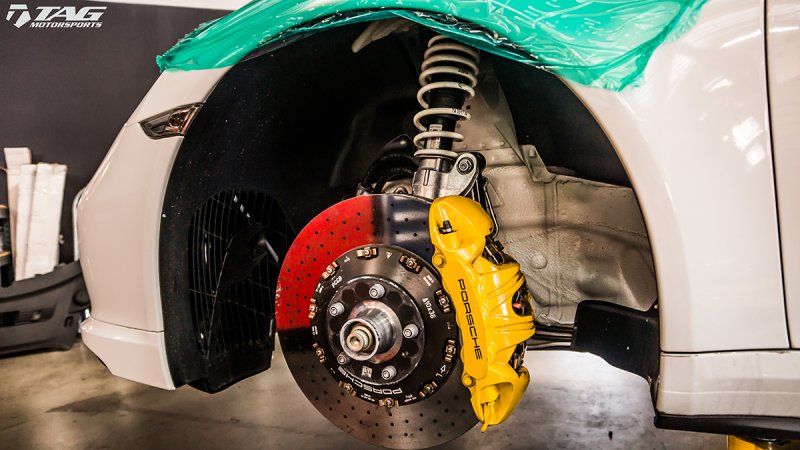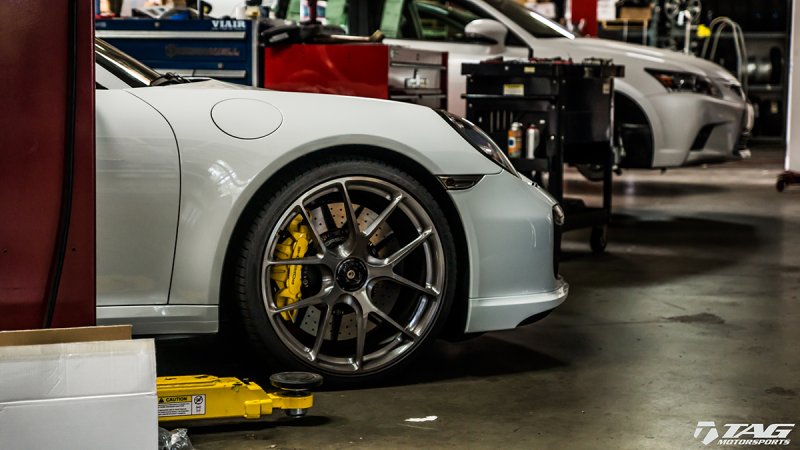 TAG also uncorked the boosted flat-six a bit by way of a Tubi Sports Exhaust System giving a more aggressive sound and increased performance. Making the best use of the free-flowing exhaust system the car wears is a GIAC software upgrade, which the manufacturer site claims increases of up to 70hp and 40 ft-lb of torque. The 991 Turbo is already one of the quickest accelerating cars around with a stock 0-60mph of 3 seconds, so this tuned version has got to fly.
Check back with CarVerse for more of TAG Motorsports builds in the future!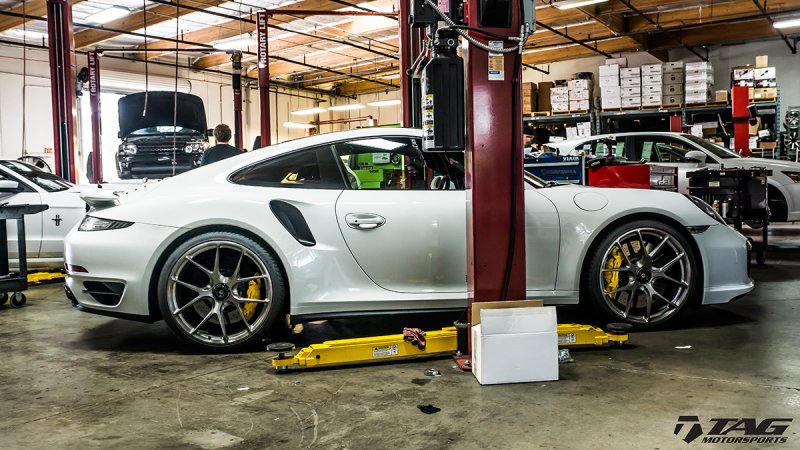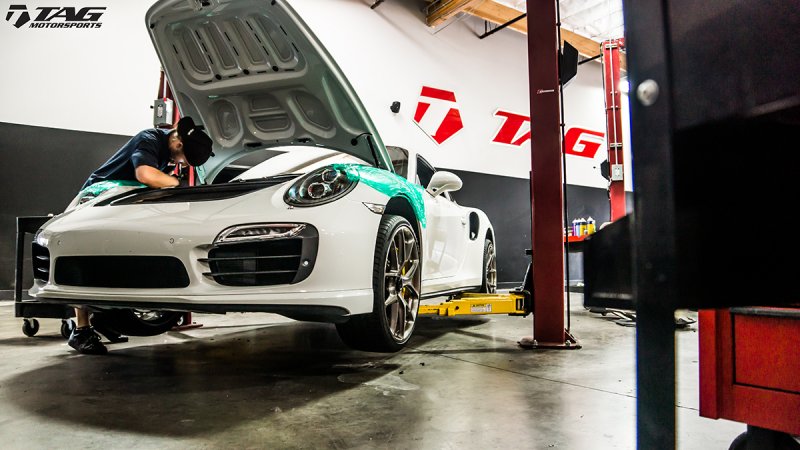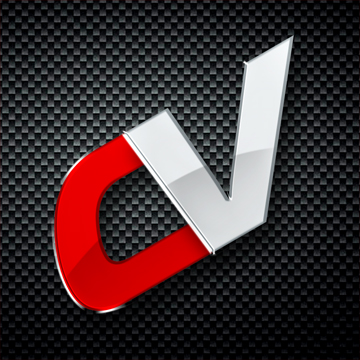 By: Ryan Virgil
Must Reads