Volkswagen Golf Plug-in Hybrid
Thursday, October 10th, 2013
There is a possibility that Volkswagen will introduce a plug-in Golf next year. Based on the MK7 Golf, the plug-in will come with a turbocharged 1.4-liter four cylinder engine rated at 150 horespower and 177 pound feet of torque, this engine can also found in the Jetta Hybrid. The engine will be paired with a 54-horsepower electric motor that is linked to a lithium-ion battery pack. The battery pack can be recharged within four hours when plugged into a 240 outlet. Similar to the Chevy Volt, owners who drive short to medium commutes may never use a drop of gas.
The plug-in Golf can travel up 30 miles in all electric mode and can cruise up to 80 miles per hour. After the battery is depleted the plug-in Golf will switch to its gas engine to assist in powering the vehicle. In ideal driving conditions when one takes advantage of the plug-in more so than the gasoline engine, the Golf can achieve up to 156 miles per gallon. In an average commute, expect a more realistic average around 60 miles per gallon.
There is no word whether or not the plug-in Golf will make it stateside. However, sources state that the plug-in Golf should go on sale in Europe around the same time the all-electric e-Golf is release stateside next year. The plug-in Golf would make a great competitor to a relatively small selection of plug-in's here in the states. Time will tell if Volkswagen chooses to bring this model stateside.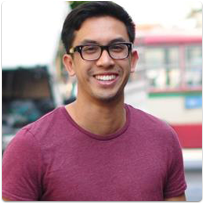 By: Matthew Sitachitt
Must Reads