This Audi R8 by Vilner is Ready for Some Monochromatic Mayhem
Thursday, April 23rd, 2020
Audi has been one of the most rapidly growing luxury brands in the last decade. Once considered the underdog amongst the German luxury brands, Audi has proven that it finally has the capacity to produce cars that have an elegant poise while still fostering an experience that is memorable in all the right ways. The R8 has been a fine example of the full capacity in which Audi has to produce cars that can easily be defined as sexy.
Since its initial introduction, the R8 has proven to be quite the crowd pleaser as it combines supercar technology and design with a sense of practicality attached to it. To celebrate its last bit in production before the second generation launches, Vilner recently introduced this stunning gray example of the R8, proving that its innate beauty is universally relevant no matter what color you coat it in.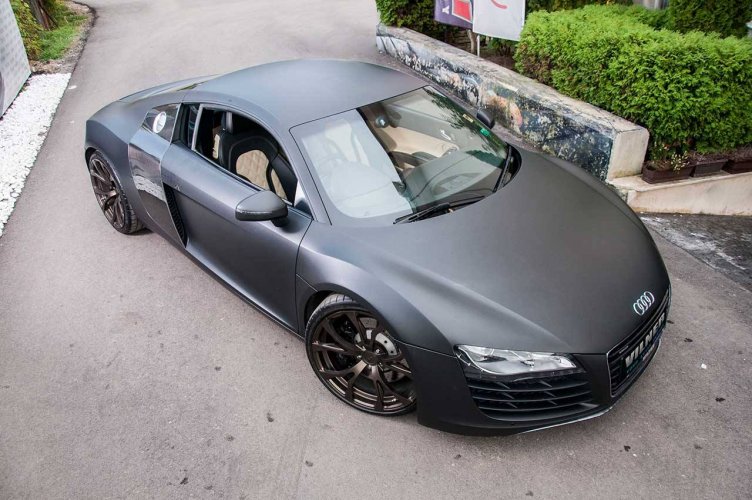 The R8's design in sinister in nature, enabling the beast to demand attention from every corner it turns into. Vilner amplified its aggressive nature by wrapping this beauty in a matte black shade to really draw attention to its fine curves and creases. Finishing off the exterior is a set of matte black PUR wheels to complete the sinister monochromatic theme, which Vilner accomplishes in the classiest manner possible.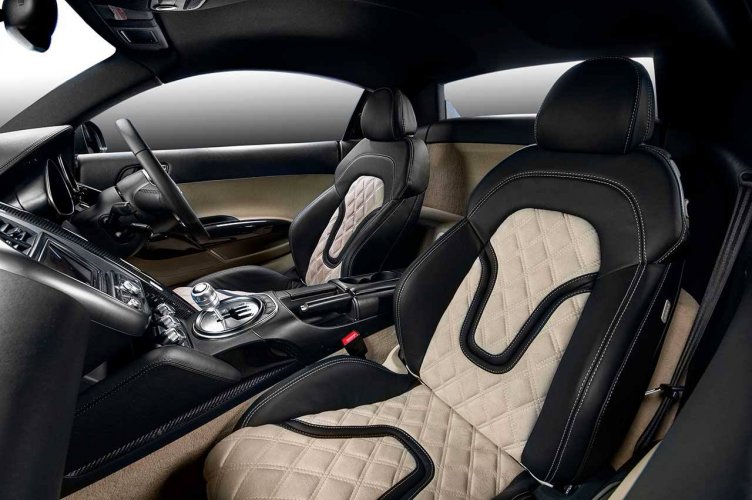 Vilner carried on the dark theme into the cabin as they adorned the interior with a two-tone combination of fine black nappa leather and beige Alcantara to create a lavish yet masculine look. The plastic cover of the seats are plastered in black Alcantara with contrast stitching, which is paralleled by the steering wheel which has also received a nice treatment of black nappa leather.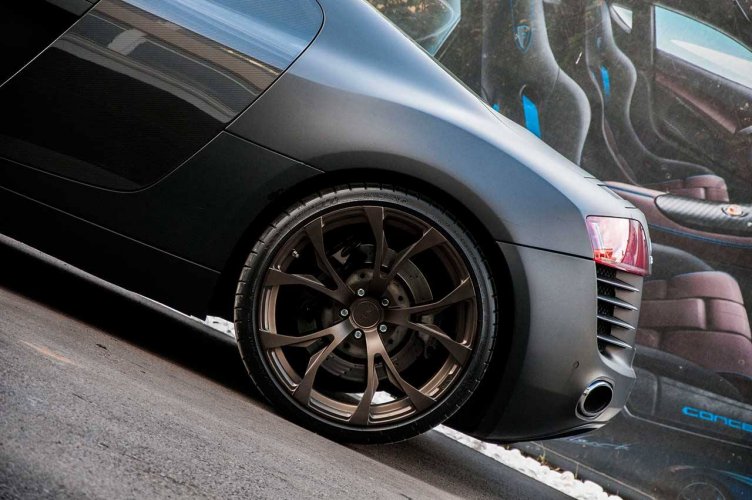 Other than the visual changes, Vilner kept the power plant pretty organic. Seeing that this example is equipped with the V10 engine that outputs 550 horsepower and 398 pound-feet of torque, we don't see this beast needing much more to be an outstanding ride.
What is your favorite first gen R8? Give us a shoutout on Instagram @Carversecom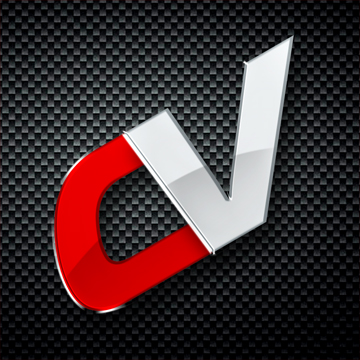 By: Huy Tran
Must Reads