The Five Most Reliable Supercars Under $200,000
Thursday, April 23rd, 2020
When we hear the word "supercar" many of us jump to think about exotic materials, top speed, acceleration, lateral-Gs, and so forth. But how often do we think about reliability? Most of us will sacrifice reliability for pure driving pleasure, however there are those who hold the reliability of a car as a top reason for their purchasing decision. To help you find the most reliable supercars we have compiled a list of vehicles that we see as most reliable, sadly you won't be finding any Italian exotics on this list and some of the vehicles may surprise you.
Porsche 911 Turbo
For years now, Porsche has consistently ranked in the Top 10 for most dependable vehicles, according to J.D Powers Quality study. For 2014, Porsche as a brand came in ninth place which is hardly something to laugh about. Porsche has consistently shown that they can make technological advancements in automotive engineering while preserving the quality of their products. That is why we have chosen the 911 Turbo as one of the most dependable supercars.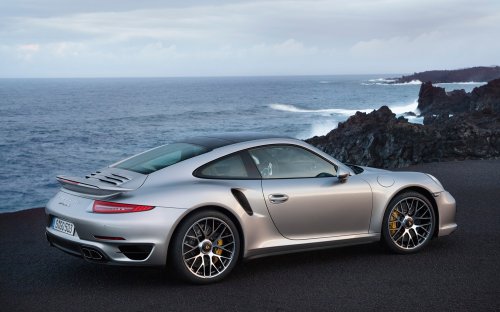 The Porsche 911 Turbo is powered by a turbocharged 3.8-liter flat-six engine that produces a wild 560 horsepower, helping it reach 60 mph in 2.9 seconds flat. To help get power to the ground efficiently, power is sent through Porsche's seven-speed dual clutch PDK transmission and then is distributed through a standard rear-wheel biased, all-wheel drive system.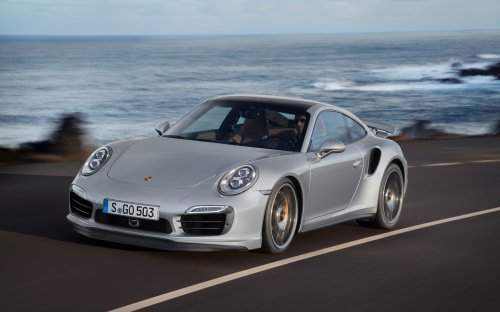 Not only is the 911 Turbo very quick, it is the widest of all 911 models and features rear-wheel steering to increase stability during highway cruising and handling during high speed maneuvering. Jeremy Clarkson may call it a "Beetle" but we envy its rear-engined heritage. Pricing for the Porsche 911 Turbo starts at $182,000.
Audi R8
The Audi R8 also makes the list for one of the most reliable supercars. Not only is it reliable it is also the most livable supercar on this list. The first-generation R8 is on its way out and Audi is preparing to launch the second-generation model in the very near future. In the meantime the first-gen R8 will always remain an excellent vehicle and one of the most reliable.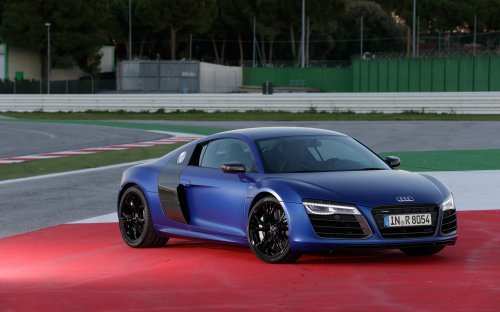 Audi designed the R8 to be one of the most easy to live with supercars, some could say it's just as easy to live with as a Volkswagen Golf. It features a tried and true naturally aspirated 4.2-liter V8 or optional 5.2-liter Lamborghini sourced V10 attached to Audi's world famous Quattro all-wheel drive system. Even though it lacks the exotic materials of its sister the Lamborghini Gallardo, it still makes due with its all-aluminum architecture. Over the years the Audi R8 has proven to be quite the reliable daily supercar.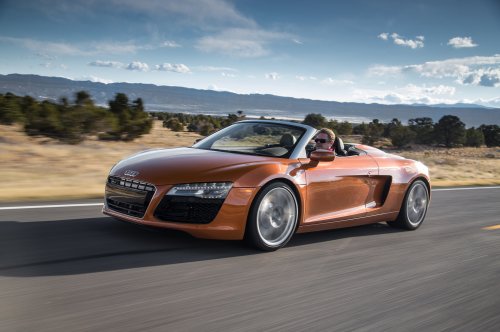 Audi is expected to debut the next-generation R8 this fall at the Paris Motor Show, and sales should commence sometime mid-2015. The R8 range is likely to include both V8 and V10 drivetrains along with an all-electric variant. Pricing is expected to stay within its $100,000 price range.
Nissan GT-R
Nissan first launched the GT-R back in 2007 and it completely changed the supercar market and has more computers than your company's IT department. Since its introduction the GT-R has been deemed a Playstation on wheels and it is by far one of the most advanced supercars to come out of Japan.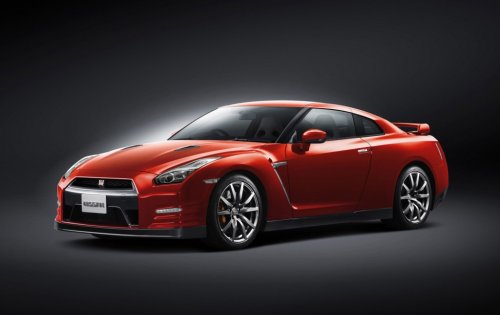 The Nissan GT-R has made the most reliable list due to Nissan's long history of producing very reliable vehicles. Like the R8, the GT-R is also a great day to day driver with its four seats and proper trunk.
Under the hood of the Nissan GT-R is the heart of a lion. It features a twin-turbocharged 3.8-liter V6 that produces 545 horsepower and 463 pound feet of torque. Power is sent through a dual-clutch gearbox out to a very complicated all-wheel drive system that consists of six drive shafts. The GT-R can max out at a top speed of 196 mph.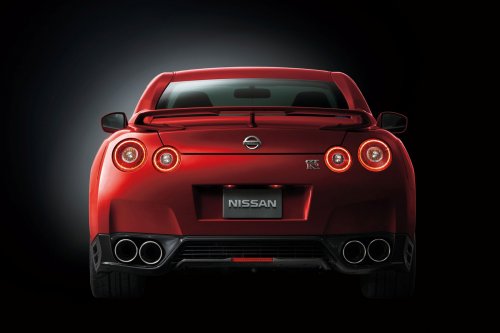 The current generation GT-R is reaching the end of its line, Nissan is planning to debut its successor within the next few years and is expected to gain a hybrid drivetrain. If you are looking to get your hands on this Japanese Samurai on wheels, act fast. Pricing for the 2015 Nissan GT-R starts at $115,000.
Acura NSX
The original Acura NSX could be described as the most reliable supercar ever. When production ended in 2005 Acura decided not to follow it up with a successor. Over the next decade, development of the next-gen NSX stalled several times. Now almost ten years later Honda/Acura have found their bearings and are preparing to launch their fastest product ever.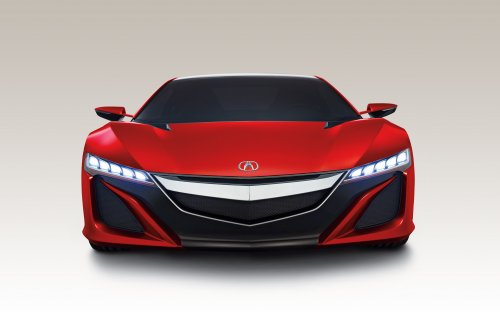 Honda and Acura are known for producing quality products and reliability has always been a strong suit for these two brands. That is why we have selected the NSX as a top contender in the most reliable supercar category.
The upcoming 2016 Acura NSX will feature an advanced drivetrain. Sitting in the middle of the vehicle will be a twin-turbocharged and direct-injected 3.5-liter V6 mated to three electric motors. One electric motor will be sandwiched between the transmission and the engine providing additional boost while the addition two electric motors will be placed at each front wheel to perform both brake regeneration and torque vectoring. This drivetrain is much like the more expensive $1 million Porsche 918 Spyder, but you get the whole package for a fraction of the cost without sacrificing the ultimate supercar styling.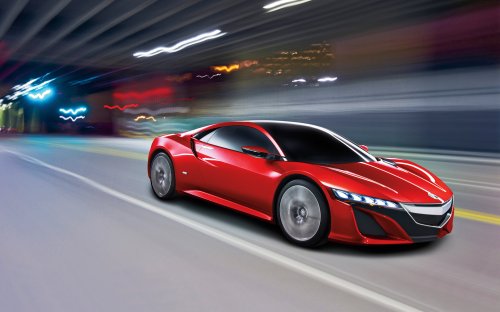 Expect Honda/Acura to debut the new NSX in the next few months. Production of the NSX will commence next year at Honda's Ohio facility. It is too early to tell but we wouldn't be surprised if pricing easily exceeds six figures.
Lotus Evora S
Lotus has taken a backseat in the automotive market for the past few years. Automakers such as Mercedes-Benz, BMW, and Audi have taken the sports car market by storm by offering the complete package. These vehicles offer luxury, performance and prestige all in one vehicle. Lotus offers a totally different type of experience and their number one objective is strictly performance. Many enthusiasts are familiar with the Elise, it is a small, lightweight, mid-engined roadster. However, many are not familiar the Elise's older sibling, the Evora.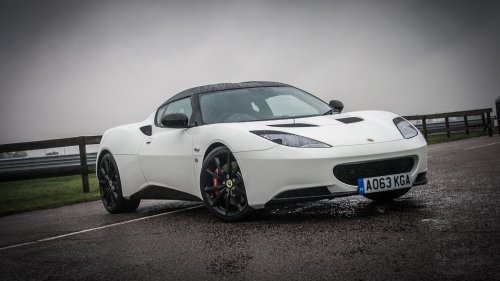 No, the Evora S does not produce 1,000 plus horsepower, neither does it have exotic carbon fiber suspension components or four turbochargers. The Evora S is a basic garden variety mid-engined sports car and it begs to be respected.
Behind the driver sits a Toyota based 3.5-liter V6 attached to a Harrop HTV 1320 Supercharger which helps the drivetrain produce 345 horsepower and 295 pound feet of torque. The Toyota based engine has been heavily modified by Lotus for performance use. The top reason we have rated this vehicle as most reliable sports car is due to its reliable Toyota based engine architecture that has found a home in millions of vehicles worldwide. The Evora S can accelerate to sixty in just 4.4-seconds and reach a top speed of 178 mph.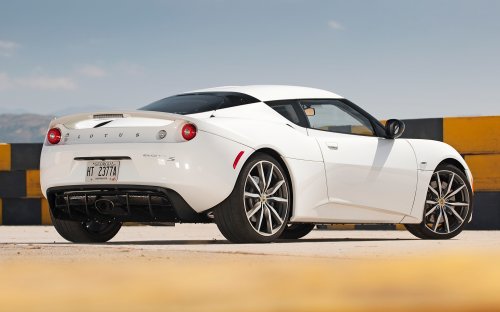 The most interesting feature of this car though is that it is available with two rear seats to carry children or to punish two of your best friends. The Evora S is not your typical BMW M4, or C63 AMG, it is more than that. Lotus keeps it simple and forgoes advance plug-in technology, and advanced computers. The Evora is one of the truest drivers cars out there and it shouldn't be overlooked. The Lotus Evora S is the cheapest supercar on this list with a starting price of $68,000.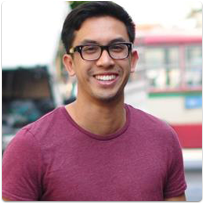 By: Matthew Sitachitt
Must Reads