Strasse Goes Intergalactic With the Storm Trooper BMW M6 Gran Coupe
Thursday, November 5th, 2015
Thanks to technology today, cars are as greatest they have ever been. While the standards are quite high, there are some cars that truly just go beyond this realm as they reach a whole new level of pure perfection. If it's one brand that continually tests the conventional limits of automotive perfection, BMW would have to take the title as they dynamically aim to achieve the signature BMW experience in all shapes and sizes.
One of our current favorites has to be the 6-Series Gran Coupe as it encapsulates the fun nature of the brand's signature coupe with the practicality of a four-door. This week, our friends over at Strasse Wheels reiterate the importance of the 6-Series with their Storm Trooper themed M6 Gran Coupe looking mighty fine on its sinister wheels.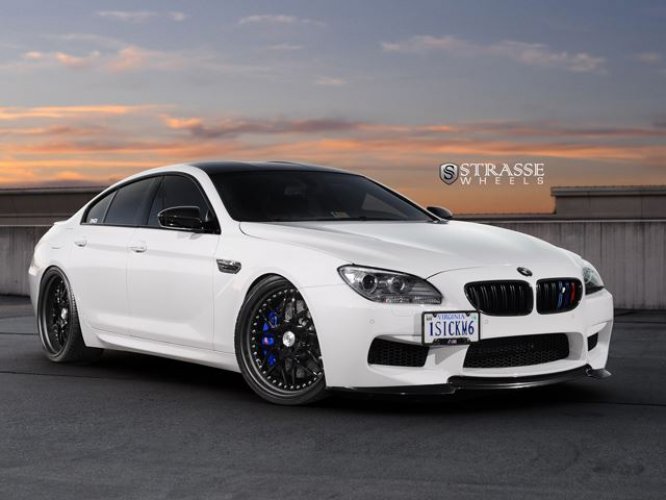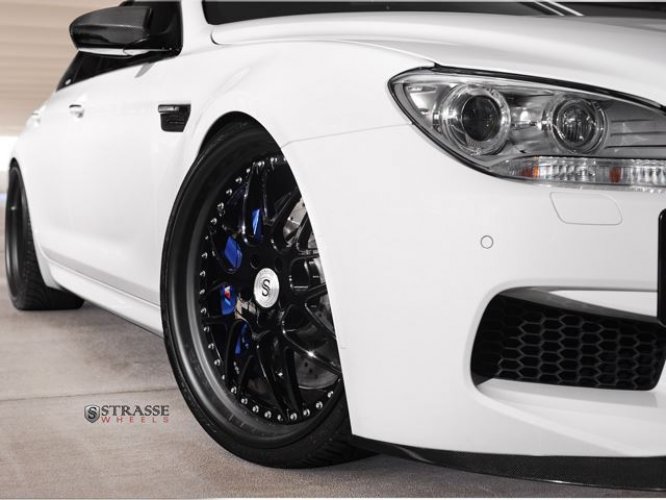 First and foremost, this beastly four-door coupe is packed with an impressive 4.4 liter twin-turbo V8 that is tuned to output a grizzly 560 horsepower in its most basic state. This enables the beauty to hit the 0-60 benchmark in a mere 3.7 seconds with an overall top speed of 160 mph- not bad when you consider its size and functionality alongside its fine list of amenities that provide the world-class experience you could come to expect from a name like BMW.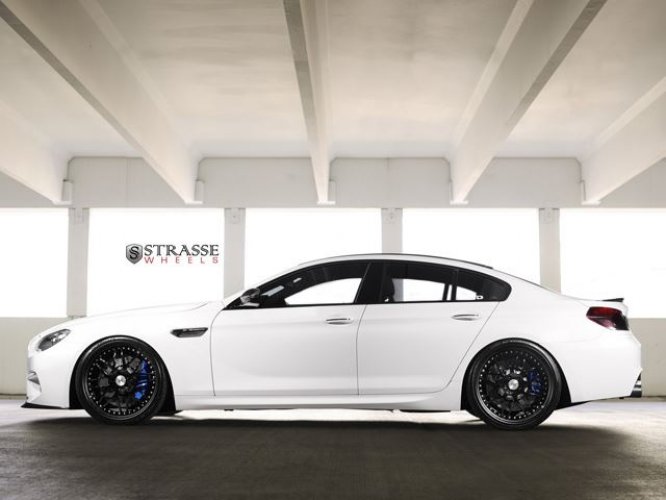 To parallel its potency under the hood, this Alpine White M6 Gran Coupe is fitted with a set of sick 22-inch Performance Series SV8 alloy wheels featured in a Gloss and Matte Black finish.
Completing the look is a lowered suspension compliments of H&R, upgraded IND parts, blacked-out M6 logos, a Vorsteiner carbon-fiber front lip, BMW carbon-fiber performance spoiler and diffuser, a Macht Schnell stud conversion kit, AMS catless downpipes and a Meisterschaft GTC exhaust with matte black 102 mm tips- all of which work together to add a fine source of detail to the simplistic beauty that the M6 accomplishes so well.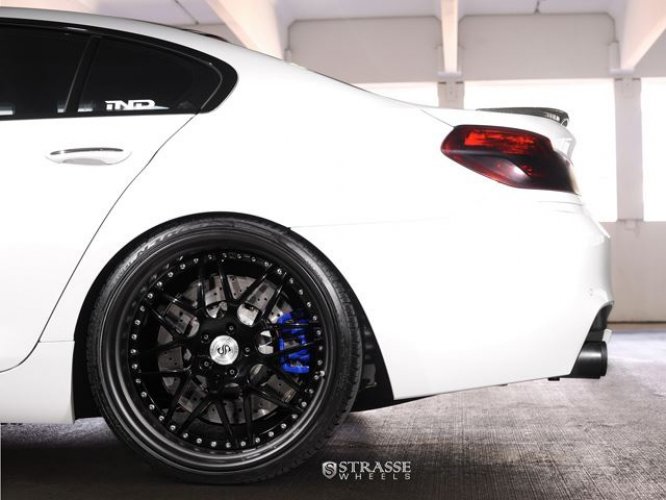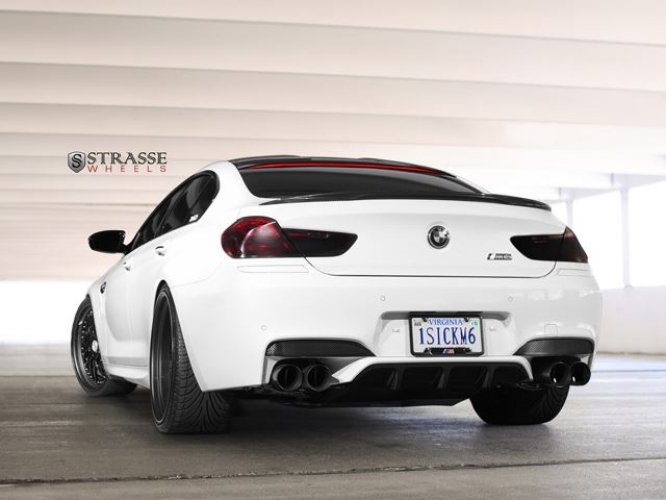 Between its sexy curvaceous lines to its edgy, masculine details, the M6 Gran Coupe is unarguably one of the most uncompromising vehicles to date. Stasse's take on this Alpine White beauty is just one example of how versatile this beast can really be. As the name would suggest, this potent beast is ready to tackle everything and anything in its way, including the intergalactic forces that can be quite unpredictable at times.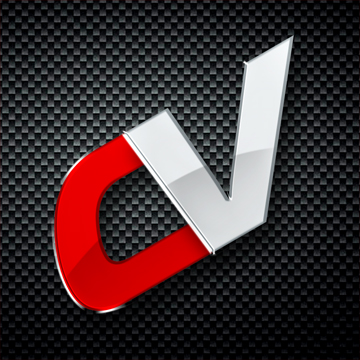 By: Huy Tran
Must Reads