Satanic Satin Black SLS AMG on ADV.1 Wheels
Wednesday, June 6th, 2018
The SLS AMG was a hit or miss car as some could not get back the acres of hood that take up the majority of the body. However, the long look is also the reason many like it as it is a nod back to the original masterpiece SLS gull-wing, not to mention it is necessary to encase the potent 6.2-liter hand built V8. That motor is capable of no less than 583hp, helping to launch this large car to 60mph from a standstill in about 3 seconds. Quarter mile comes in a hair over 11 seconds, and it has a top speed of 204mph. It also is a vehicle capable of holding its own when the roads start to twist, making it into one heck of a GT car.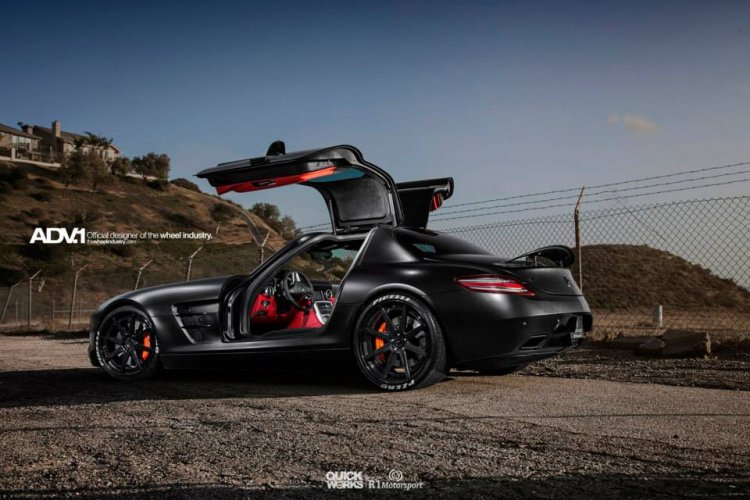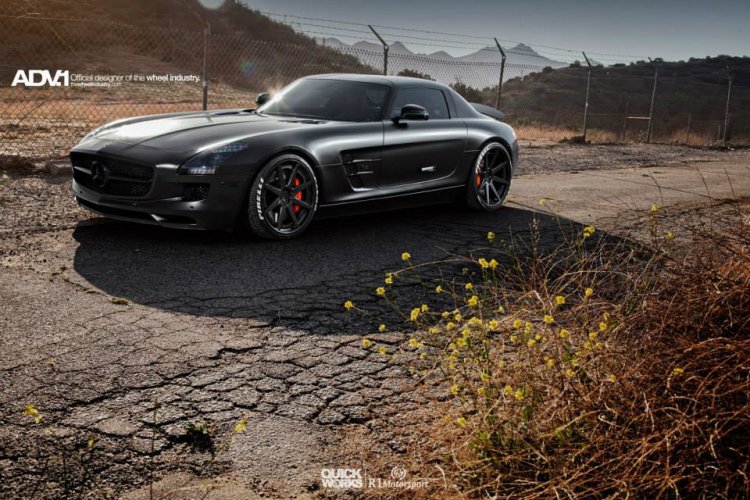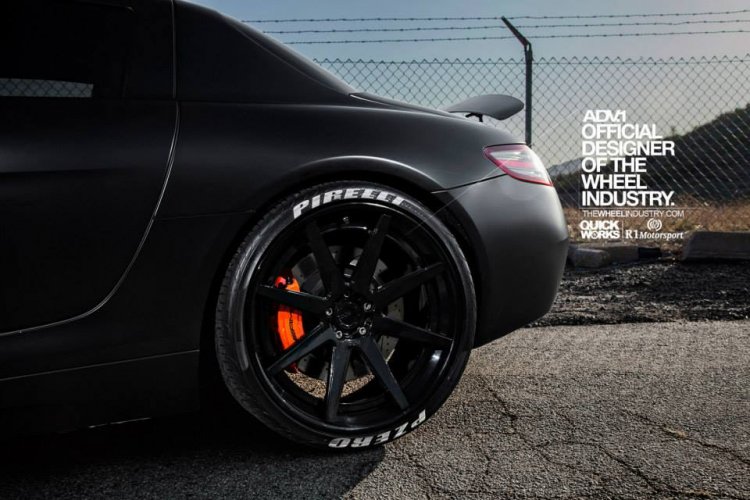 This dark but not so dreary Mercedes SLS AMG is a visual treat in a beautiful satin black finish, brought to thought by R1 Motorsport. The paint goes so well with all the curves, bulges, lines, and grills that are adorning the long and luscious body of the SLS.
Paired up with a set of ADV.1 ADV08 wheels wrapped in the always trusted Pirelli PZero tires, this beast looks ready to hit the Autobahn and unleash the plateau of torque that sits ready to destroy the asphalt at will of the right foot.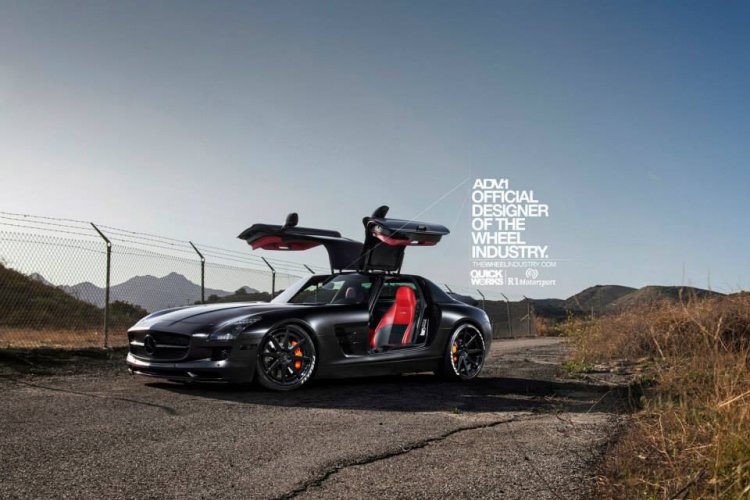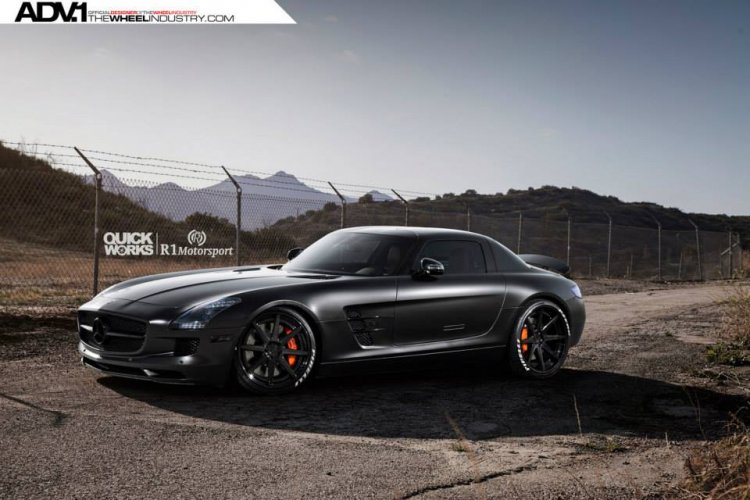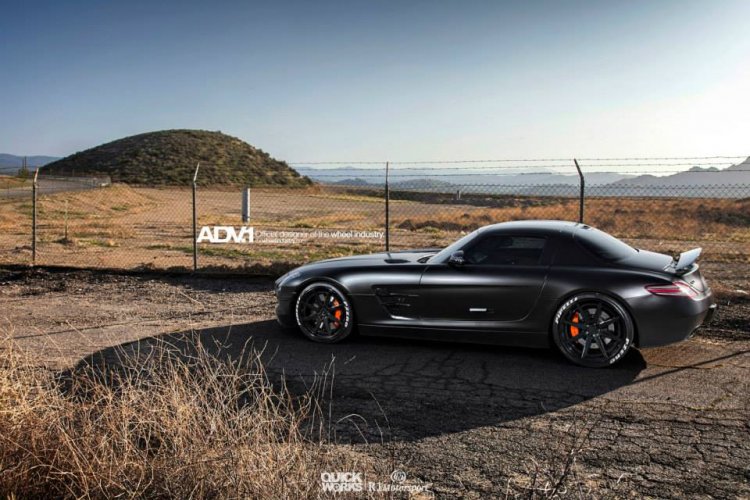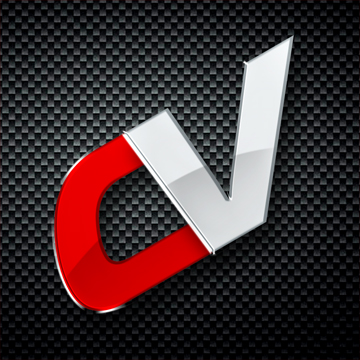 By: Ryan Virgil
Must Reads