Next Generation 2016 Nissan GT-R (R36)
Wednesday, October 9th, 2013
The Nissan's GT-R is considered one of the best sports car of all time. There is so much technology and engineering that goes into this vehicle it is considered an engineering marvel. Like many high-end racing inspired vehicles, the GT-R has a carbon composite main drive shaft, the transmission is located at the rear to improve balance and weight distribution. The suspension has an asymmetric design to offset the drivers weight to improve handling. There is so much electronic driving systems in this vehicle that it has been described as a driving playstation.
The current generation Nissan GT-R has been on the market since 2007 and has gone through several minor revisions since. Later this year a Nismo tuned GT-R is set to be released with a 0-60 time of 2 seconds flat.
In 2016, the next iteration of this Japanese supercar will be released. Rumors have it that the next GT-R will switch to a hybrid powertrain. It is not known what type of hybrid system the next generation GT-R will use. However, some sources claim that it will use an energy recovery based system sourced from Williams Advanced Engineering, who are subset of Williams F1. Makes such as Audi and Porsche already use Williams to source their hybrid systems. It is possible that Nissan will use Williams' energy recovery and storage technology also known as the KERS system used in Formula 1. Nissan may also source Williams' electric motor traction control systems and electronic control systems to further enhance the traction and driving performance of the next generation GT-R.
And according to Nissan, the next generation GT-R will go for more volume. One limiting factor is that Nissan only has four qualified individuals who know how to build the hand-built GT-R's engine. Nissan also wants to boost quality and value of the next GT-R. Stay tuned for further details about the next generation GT-R.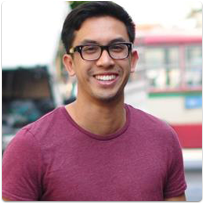 By: Matthew Sitachitt
Must Reads