MC Customs Modestly Cool S550
Sunday, August 5th, 2018
Mercedes recently updated its S-Class with smoother body work and an interior that touches on perfection, so it is bound to be a popular platform for shops to showcase their style. Available in the usual blend of configurations up to the two AMG models, down to the "base" model you see here which the S550. Base is a relative term when it comes to MB though as the S550 is a serious luxury car which you would have to hunt hard for to find a flaw, with MC Customs adding even more appeal by way of a few upgrades.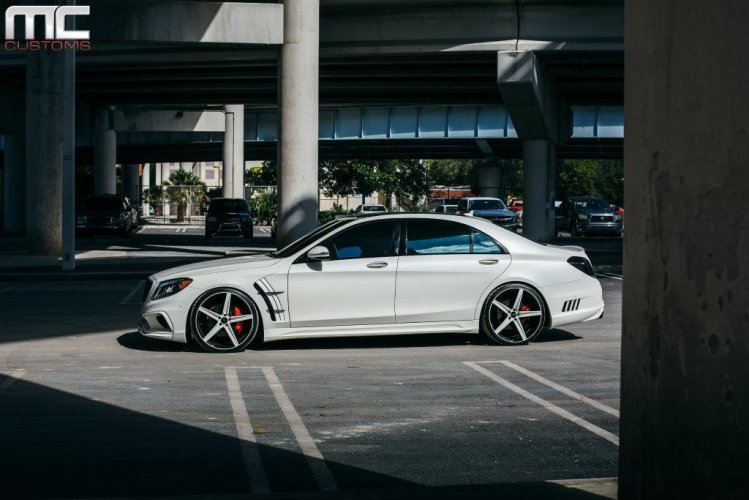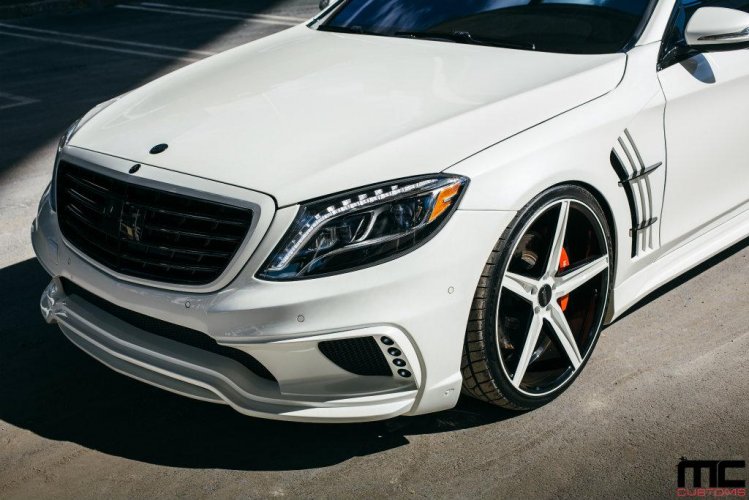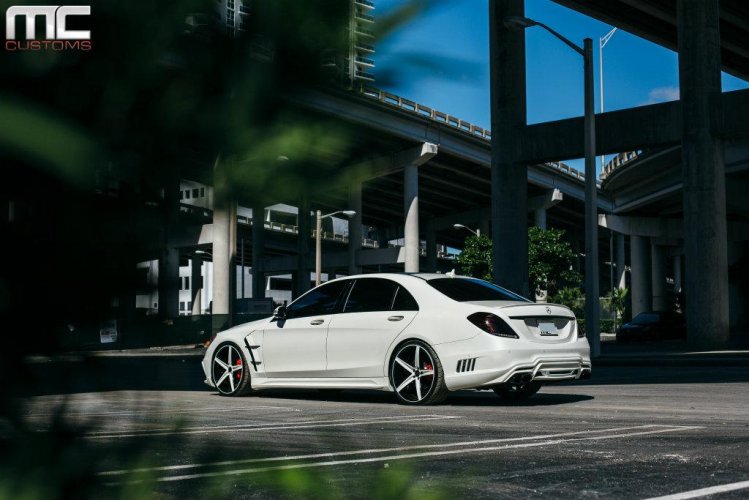 The first thing you notice is the complete Wald International body kit that includes a front to back package of new daytime running lights, custom front and rear bumpers, a new front grill, and reworked air intake. Also included is a small lip spoiler for the trunk, tinted taillights, and calipers painted red that contrasts with the white paint the Wald International kit wears. Lastly MC Customs tossed the stock wheels in favor of a set of Savini BM8 wheels in a white to match the body.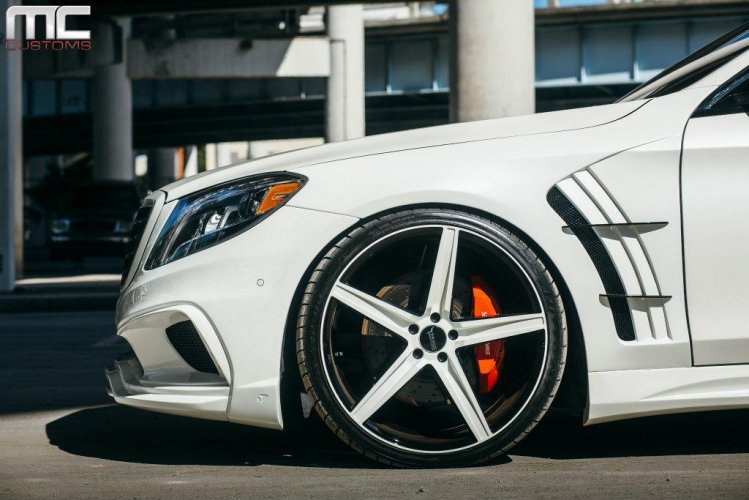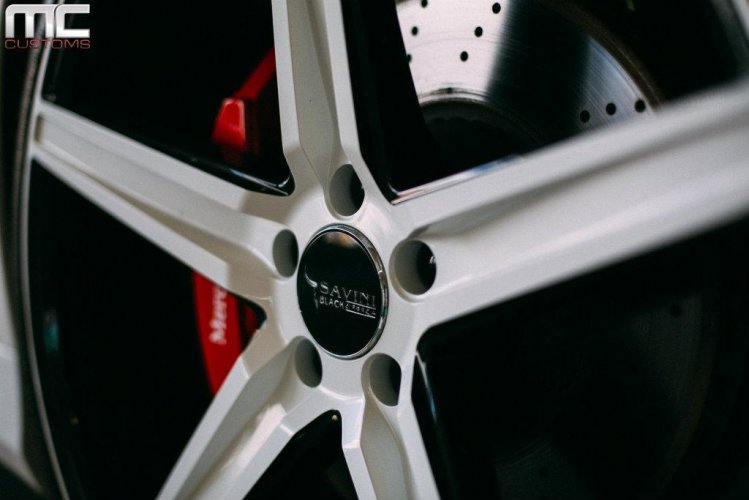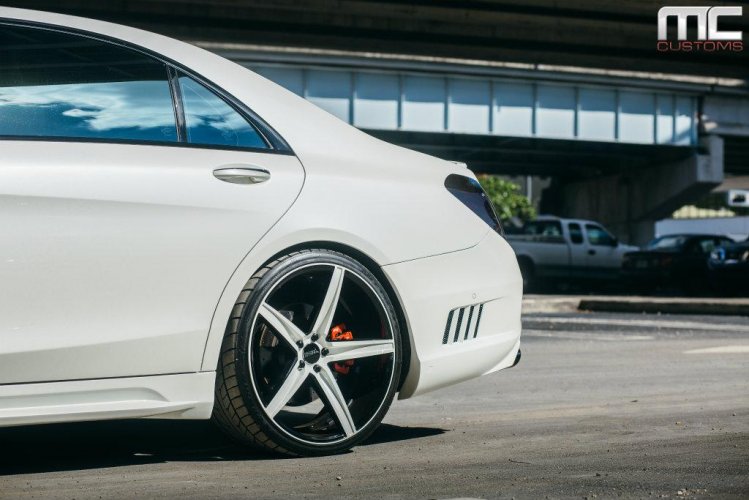 Even in the S550 Mercedes has installed a more than adequate 4.7-liter twin-turbo V8 that pushes 449hp and 516 lb-ft of torque, available in a plateau of RPM range from just off the line to 3500RPM. This is enough to hustle the large lux cruiser from zero to sixty in a scant 4.8 seconds. That is definitely enough power to allow you to safely merge onto the freeway from the freeway onramp traffic light. That power with the looks of the body kit and wheels create one excellent package for roaming the streets.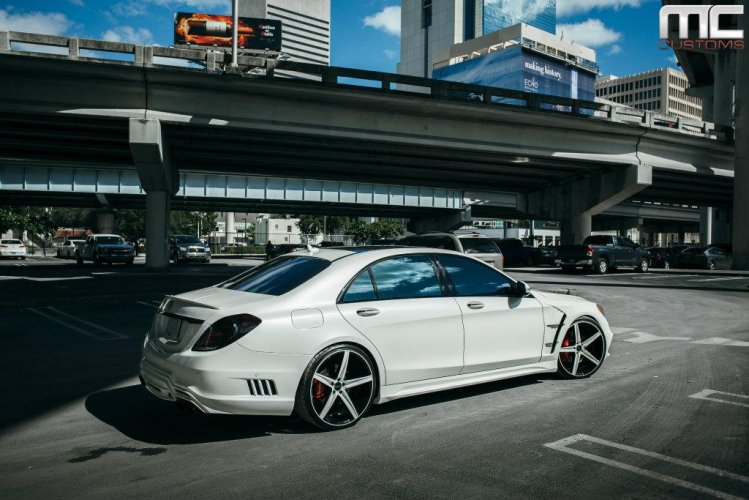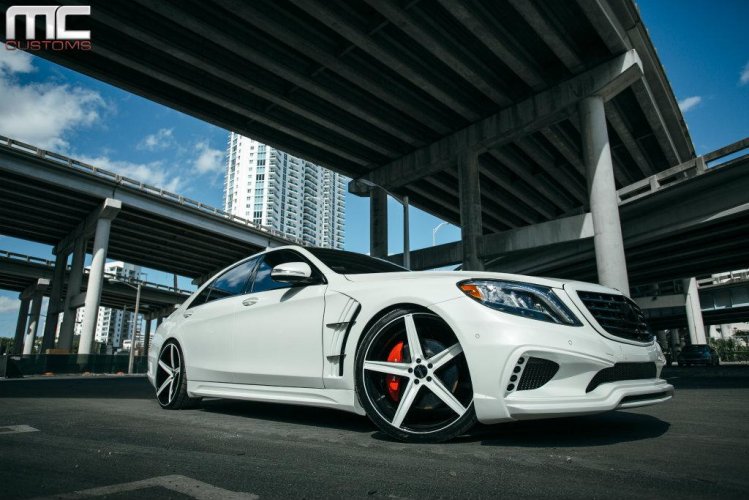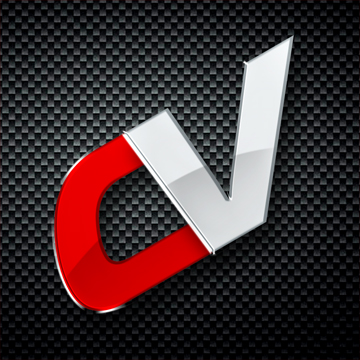 By: Ryan Virgil
Must Reads