Lamborghini Gallardo Superleggera on ADV.1 Wheels
Monday, May 22nd, 2017
Lamborghini created a very successful car with its Gallardo line releasing it to the world 2003. With a 5.2-liter V10 motor and a lighter overall weight than the bigger Murcielago, the Gallardo was a capable sports car that could also soak up the miles should you wish to do so. Like most Lamborghini models produced as of late there were several variations and configurations, all of which touched on a different specialty. You could get it in typical all-wheel drive; race-derived two-wheel drive, Spyder form, or in the always popular Superleggera variant like this excellent dark gray example.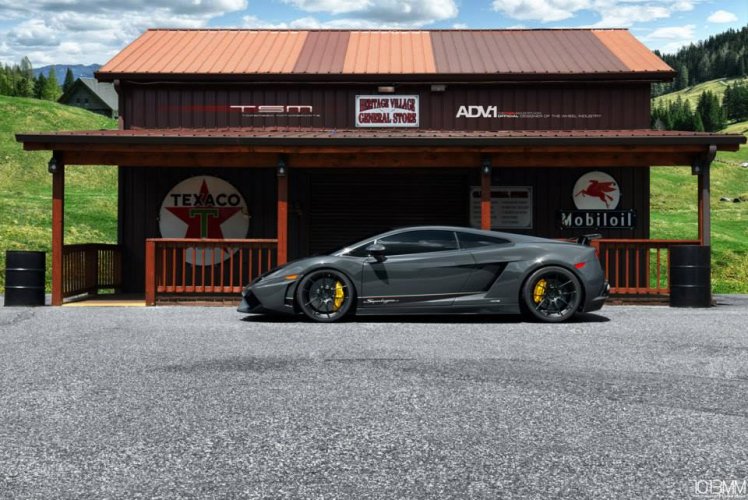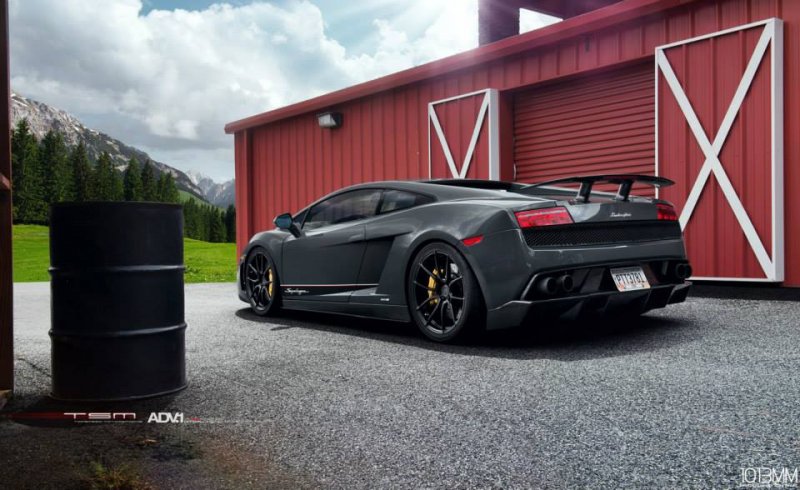 The Superleggera ("super light" in Italian for those unaware) focuses on shaving weight off the weighty supercar. By using carbon fiber for much of the body including the side skirts, engine-cover, mirrors, diffuser, and rear spoiler, Lamborghini was able to cut a not too shabby 88 pounds off the car. In addition to the exterior pieces mentioned above Lamborghini also used carbon fiber for the seats, door panels, and transmission/driveshaft tunnel helping to shave off even more weight. Alcantara was used in place of leather in the seats and dashboard which also helped with weight reduction a bit.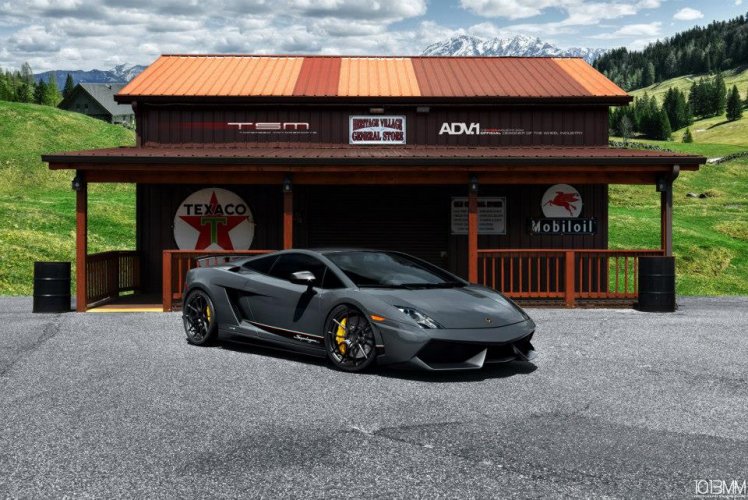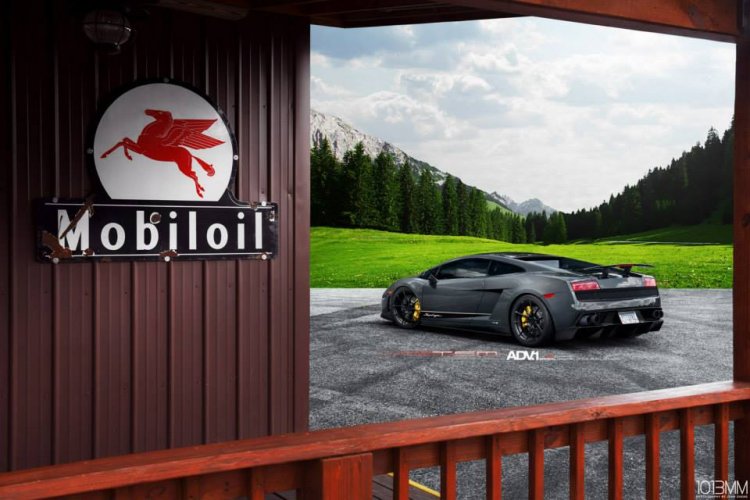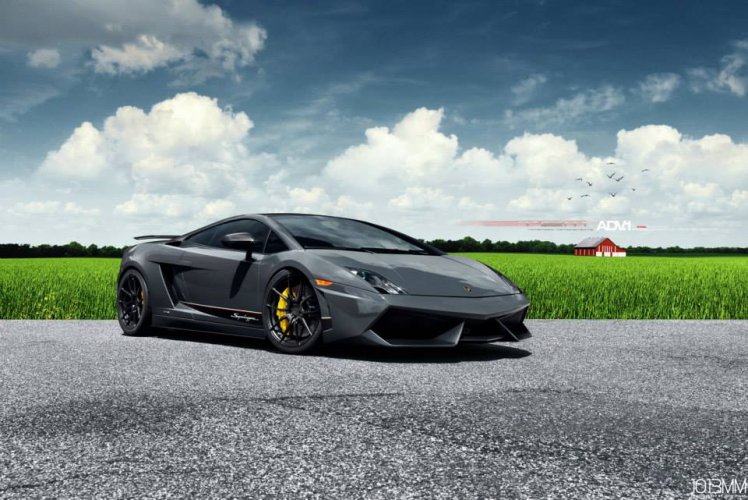 A set of lighter-weight forged aluminum 19" wheels would normally come with the Superleggera, held on by titanium lug nuts and Pirelli P Zero Corsa tires that reduce weight over the standard Gallardo by 29 pounds. However, this particular Superleggera has tossed those stock units into the garage corner and replaced them with a set of gorgeous ADV.1 wheels, particularly the ADV5.0 M.V1 CS series wheels. The wheels are colored in matte black, with fronts being 19x8.5" and rears being 19x11" helping to keep large contact patches for the all-wheel drive system to work with. This is important when you have a car that will do 0-60mph in 3.1 seconds, a quarter mile in 11.1, and topping out at over 200mph.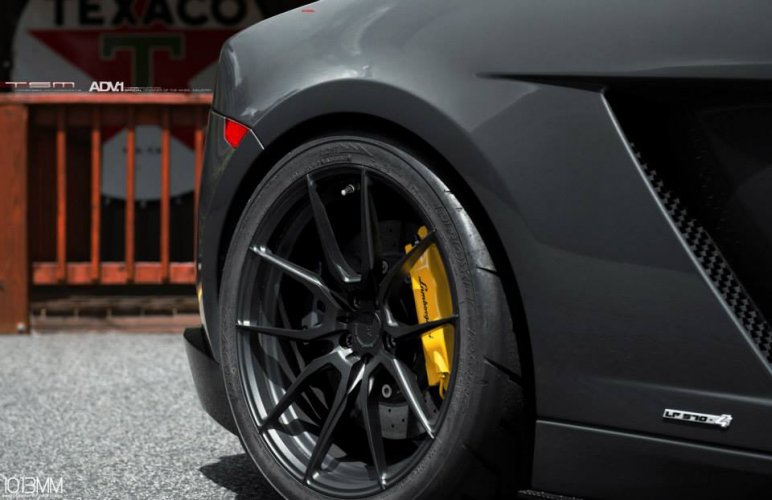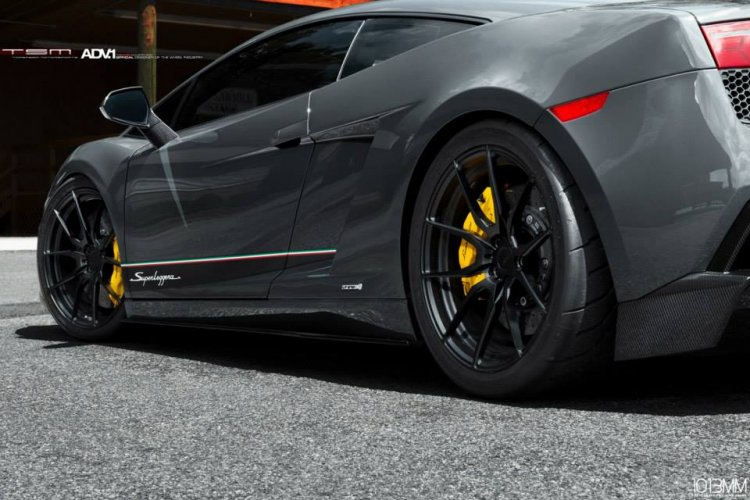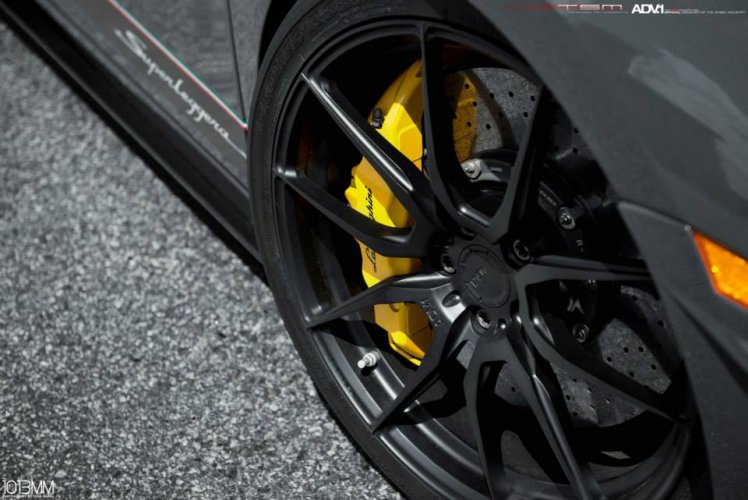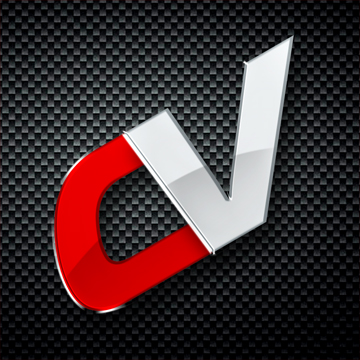 By: Ryan Virgil
Must Reads