DD Customs Glorifies the BMW X6 M
Monday, June 11th, 2018
Crossovers have been a popular choice in the automotive marketplace over the last few years. Their popularity is strongly attributed to their versatility as they combine the functionality of a larger SUV while retaining the practicality of a smaller car. The task of merging together a typical car with an SUV to create a crossover is not an easy one, and this can easily be seen across the many not so appealing machines on the marketplace.
One of the most controversially designed crossovers to date has to be the BMW X6- a bulky and quirky red-headed stepchild to the popular X5 SUV. To rectify its naturally offensive design, the team over at DD Customs recently put their own spin on the estranged beast, and the final result is as good as it will probably get for the luxury crossover.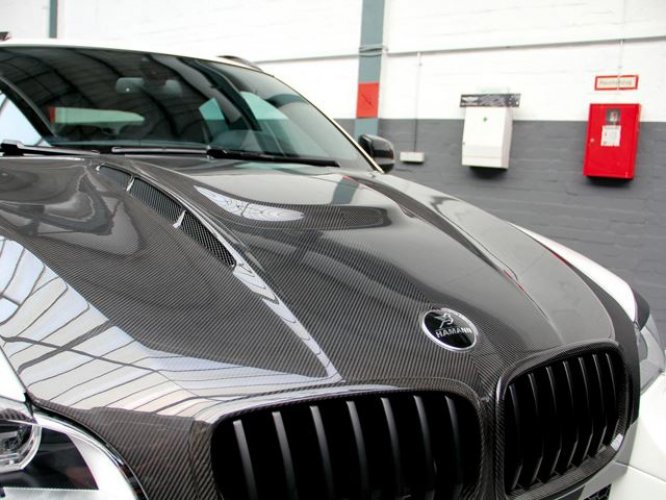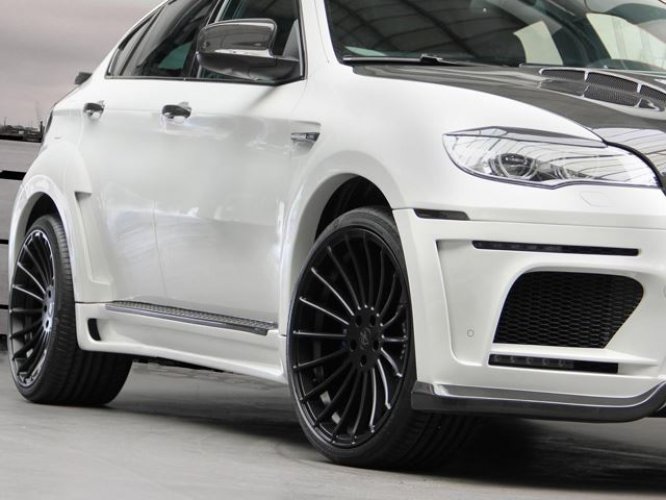 DD Customs starts off their project with the range topping X6 M. Equipped with a 4.4 liter twin-turbocharged V8 that outputs 555 horsepower and 401 pound-feet of torque, this beast is already much more pleasing behind the wheel than it is upon the eyes. To resolve this monstrosity that is known as its design language, the team over at DD Customs adorned this white X6 M with a Hamann wide body kit to amplify its aggressiveness.
Complementing the wide body kit is a carbon fiber hood, carbon fiber mirror caps and large dual exhaust tips complete with a glossy rear diffuser which work together to add a nice touch of complexity to the adverse crossover. Completing the look is a set slick 22-inch alloy wheels that tie together the dark elements against the white car quite nicely.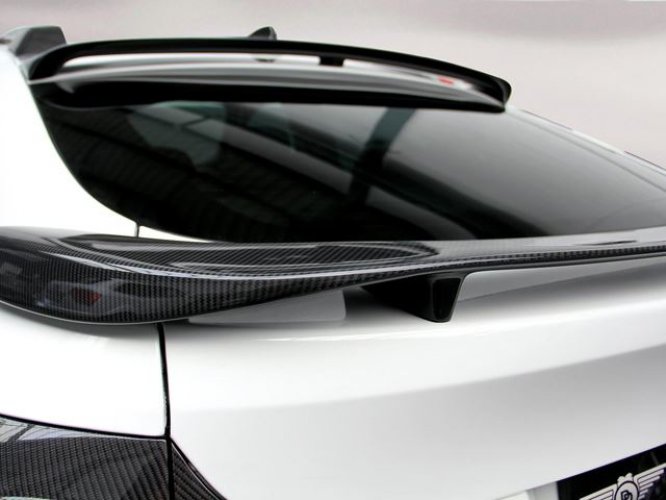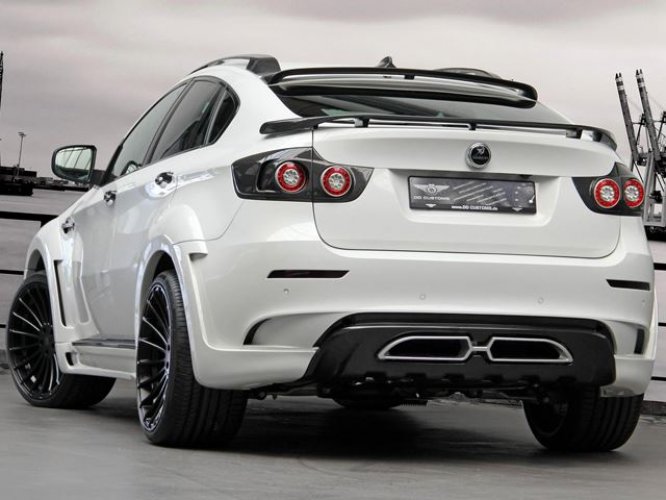 While we can't necessarily say that this thing is a beauty, we applaud the team over at DD Customs for their strong attempt in transforming this beast into something that is somewhat more appealing. With its more aggressive stance, this X6 M looks a little bit more plausible as a capable, rugged beast.
Seeing that BMW is rapidly working towards expanding its lineup while keeping its refined image intact, let's hope the Bavarian automaker has a much better stab at this crossover thing the second time around.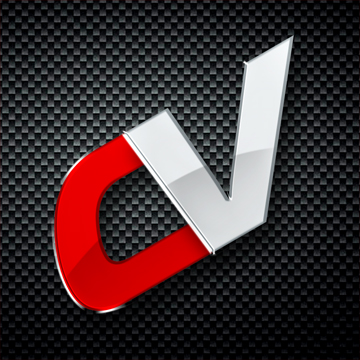 By: Huy Tran
Must Reads