Capristo Ferrari 458 Speciale
Monday, November 16th, 2015
Germany-based automotive specialists Capristo are known for creating some of the most stunning aftermarket exhausts and carbon fibers parts for luxury and supercars. Using a Ferrari 458 Speciale as their latest canvas to showcase their talents, they added several customizations ending with one spectacular machine that looks more at home on a race circuit than it does on the street.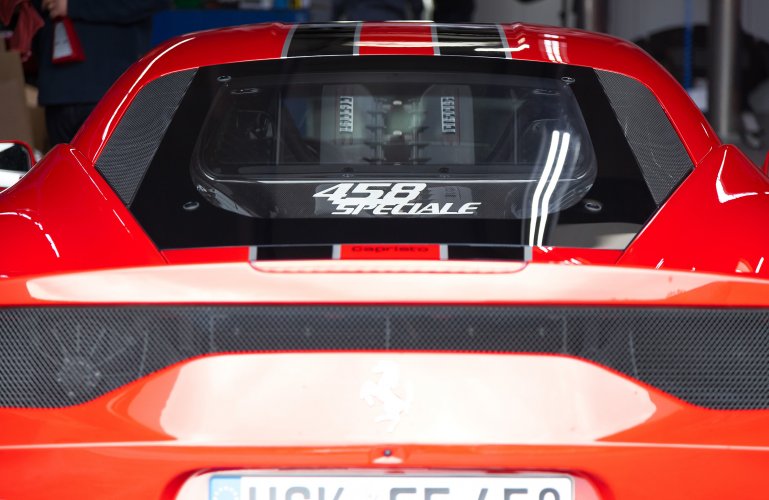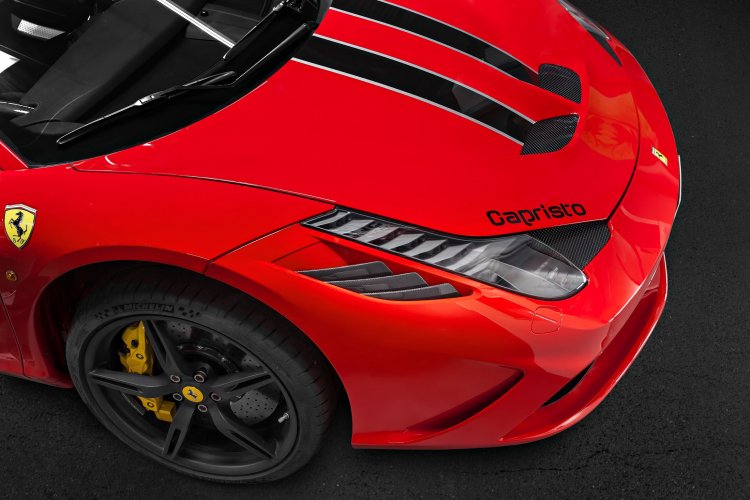 A complete carbon upgrade package has been produced for the 458 including a whole host of parts to give your 458 a meaner look. The catalog includes options for a new rear spoiler, front chin spoiler, air intake grills, air outlet ribs, and gas cap cover all in a perfect hand laid carbon fiber. Capristo also added their masterpiece carbon airbox, motor side mounts, and engine trim with the large emblazoned "458 Speciale" logo on the firewall completing the package. All of these carbon pieces look beautiful in contrast with the Ferrari Rosso paint and Capristo emblem along the side and rear fender.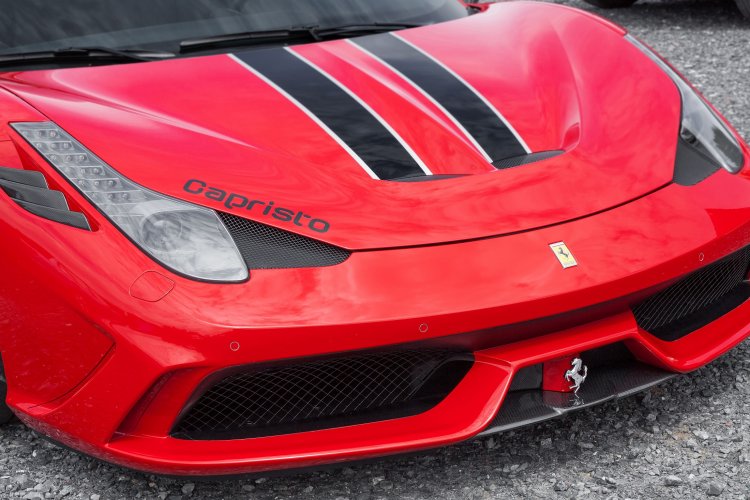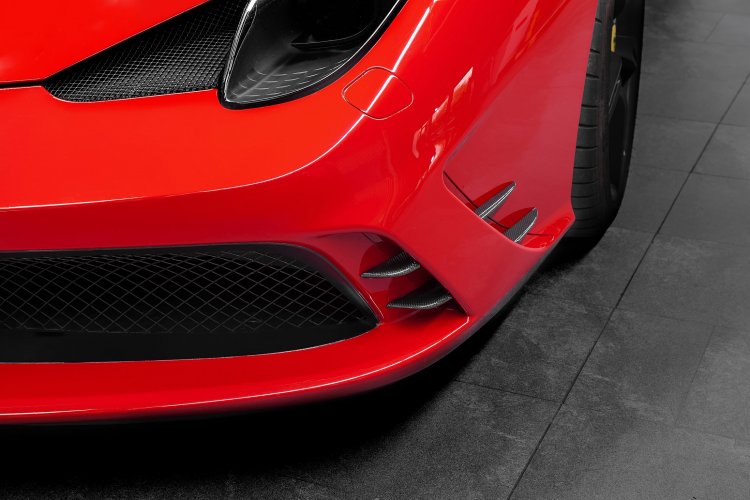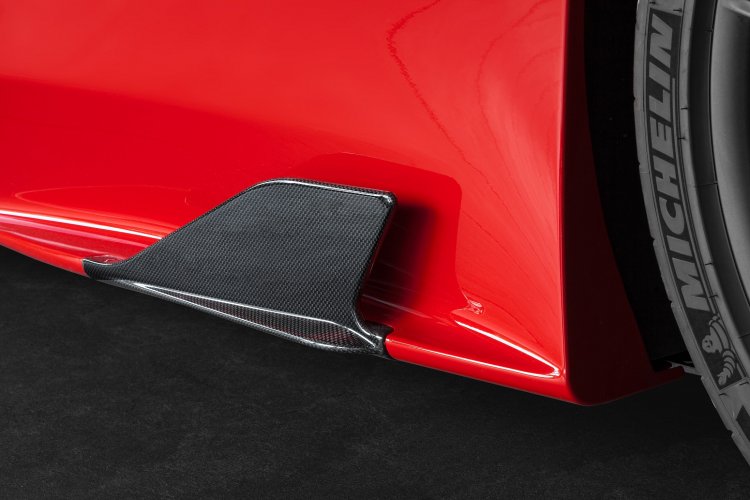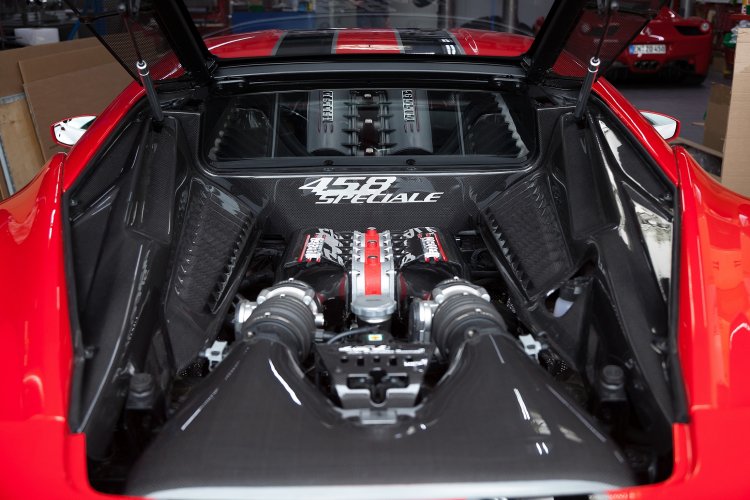 Capristo also added one of their proprietary high-flow exhaust systems than includes a controller for the driver to open or close the exhaust valve at will changing the tone on the fly. A specially designed four into two into one stainless steel header is also available offering improved pipe routing over the factory piece. Customers can also choose from a couple different catalytic converter options depending on preference and local laws. The combination of these exhaust pieces allows the F1 inspired V8 to scream loud and give the Speciale a sound to match its menacing looks.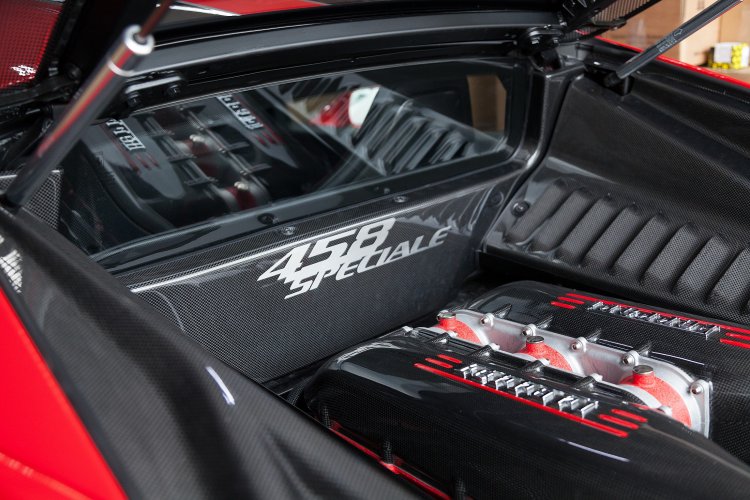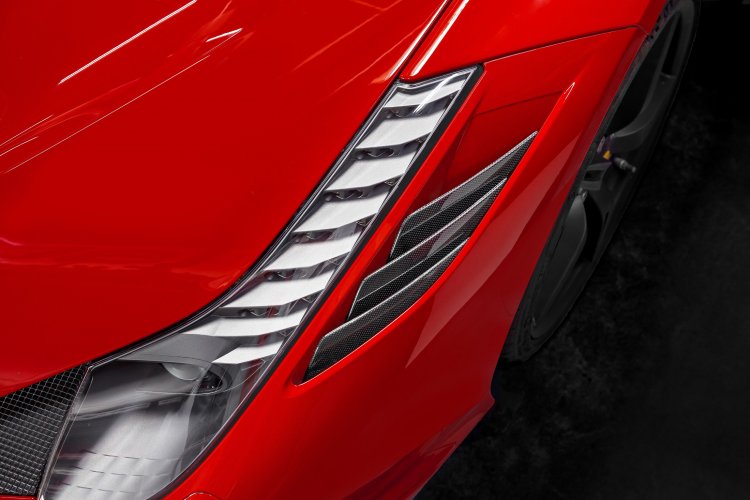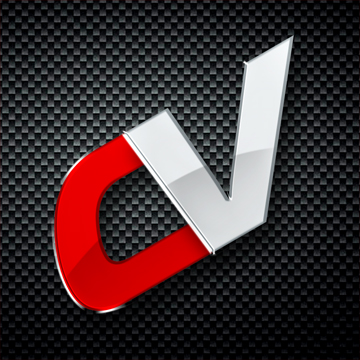 By: Ryan Virgil
Must Reads