2015 Volvo S60 T6 Drive-E
Wednesday, October 9th, 2013
Volvo has finally caught up with the automotive downsizing trend. A lot of automakers are downsizing their engines and including some sort of forced induction system to improve fuel economy and emissions. For a long time Volvo was stuck with a Ford sourced straight six engine and with their aging 5-cylinder unit which delivered subpar fuel economy and performance. Volvo refers to their new tech movement as Drive-E. With Drive-E, Volvo introduces a brand new Twin charged 4-cylinder engine mated to an all new eight-speed automatic transmission.
We will see Volvo's new direct-injected, turbocharged and supercharged 4-cylinder in their 2015 S60. The new engine offers 302 horsepower and 295 pound-feet of torque. Power figures are equally comparable to Volvo's existing turbocharged 3.2-liter 6-cylinder T6 motor while offering much greater fuel economy and cleaner emissions. A supercharger is used at the lower-end of the rev range to boost acceleration, superchargers do not suffer from lag like many turbochargers at the low end. At the higher-end the Drive-E motor takes advantage of the 23.2 psi turbocharger to boost torque for passing maneuvers.
Like Volkswagen's new modular platforms, Volvo is developing its own known as the Scalable Product Architecture (SPA). Volvo is trying to reduce its eight engine architectures to just one engine architecture for both its gas, hybrid, and diesel models. Volvo also plans to use one modular platform for all its vehicles to further reduce production and manufacturing expenses.
With Volvo's exciting new engine and platform technology it brings a breath of fresh air to a once aging engine and chassis platform. Volvo will again be a main player in the luxury segment. Further pricing and specifications will be available closer to launch in the spring.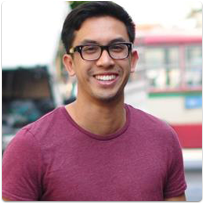 By: Matthew Sitachitt
Videos
Must Reads