2015 Porsche Macan
Wednesday, October 9th, 2013
Porsche's Macan SUV is expected to makes its world debut at the 2013 Los Angeles Auto Show. The silhouette of the Macan is similar to the Cayenne but the Macan comes in a much smaller and more fastbacked package than its older sibling. Porsche hopes to lure more customers into the Porsche brand with this new model. Porsche has already found success in its Cayenne SUV with it being the fastest selling Porsche model of all time, more than double that of the 911. Has Porsche created another sales success story? Probably.
The Audi Q5 based SUV is expected to come in two trim levels in S and Turbo form. Both versions have been seen testing. At the upper end, the Macan Turbo is expected to have a twin-turbocharged direct-injected 3.6-liter V6 producing 396 horespower and 406 pound-feet of torque. This is the first time this engine has been turbocharged in any application, you can find this engine in many Audi, VW, and Porsche models. The Macan S is expected to have a twin-turbocharged 3.0-liter V6 that can found in the base Panamera.
These engines are expected to run through either a manual transmission or Porsche's 7-speed PDK dual-clutch transmission. It is believed that Porsche choose the 7-speed PDK unit over their 8-speed automatic to create a more sportier vehicle. The Macan will also have a Torsen torque-sensoring rear biased all-wheel drive system to give it sporty driving dynamics.
The Macan does use existing architecture from the Q5, sharing the same wheelbase, however, the platform will be slightly longer, lower, and wider than the Audi's giving it a much sportier demeanor. Pricing of the Porsche Macan should start around $45,000 but expect more information about the 2015 Porsche Macan at next 2013 Los Angeles Auto Show.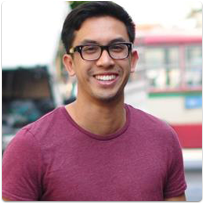 By: Matthew Sitachitt
Must Reads