2014 Sport Utility of the Year: Motor Trend
Thursday, October 10th, 2013
Motor Trend has announce the 2014 Subaru Forester as their SUV of the year. According to Motor Trend, the Subaru provides the right balance between people carrying, comfort, sport, utility, and pricing. Subaru knows that owners buy a Subaru because they want to carry their friends and family on a camping trip, take their dogs to the beach, or going skiing in the mountains for a weekend. Subaru designed the Foresters with these people in mind. The interior is designed with more durable material to take continuous beating, it has 8.7 inches of ground to go over the rough stuff. For 2014, the Forester adds newer, more fuel efficient engines, more cargo capacity, a new exterior design, and better interior quality.
The Subaru Forester has two engines to chose from. The base being a 2.5-liter flat-4 producing 170 horsepower and 174 pound-feet of torque. The second engine being a turbocharged direct-injected 2.0-liter flat-4 producing 250 horsepower and 258 pound feet of torque. Both engines run through Subaru's symmetrical all-wheel drive and a CVT transmission. While in sport mode the CVT transmission is able to simulate up to 8 gears to give the driver a more realistic driving sensation. The base 2.5-liter Forester is available with a 6-speed manual transmission.
This new Forester should be more competitive within the small SUV segment. Fuel economy, cargo capacity, and performance now rival its competitors such as the Honda CR-V, Toyota Rav4. The starting price for the Subaru Forester is $21,995 and if the turbocharged 2.0-liter is desired pricing starts at $27,995.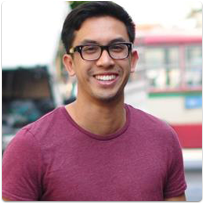 By: Matthew Sitachitt
Must Reads